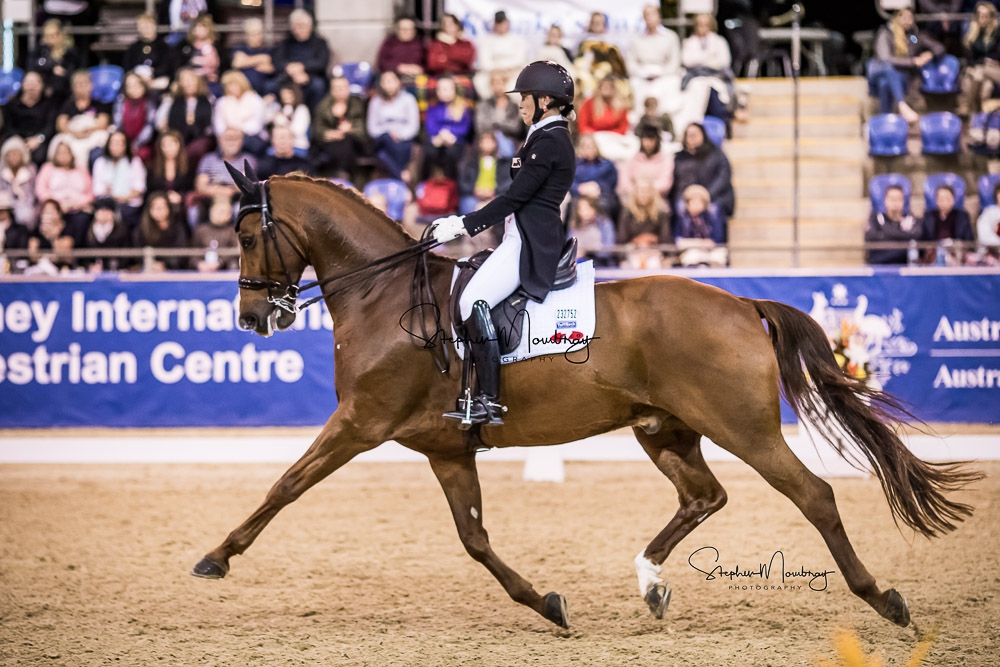 Stephen Mowbray
2020 Sydney CDI plans on track
Australia's Premier International Dressage Event will be held from Wednesday, 29 April to Saturday, 2 May at the Sydney International Equestrian Centre.  
A Masterclass/Workshop for Judges, riders and dressage enthusiasts will be held in conjunction with the event in the Indoor arena of Sunday, 3 May 2020.
The Organising Committee are well underway adjusting the programme to provide an attractive variety of competitions to attract the best riders from around the Country.  The event includes an extensive programme of FEI sanctioned competitions including a CDI 3-Star competitions from Prix St Georges to Grand Prix,  CDI-U25 (Grand Prix competitions for riders up to 25 years), Agnes Banks Equine Clinic CDI-Y (for Young Riders 16-21 years), CDI-J (FEI Junior competitions for riders aged 14 to 18 years) and a CDI-P (FEI Pony Competition for riders aged 12-16).
To round out the four-day program, the Sydney CDI will include the IRT Advanced Tournament and national (CDN) competitions from Prix St Georges to Grand Prix as well as the Sydney CDI Young Horse Event incorporating the Kohnke's Own NSW Young Horse Championships.  Jumping and Eventing dressage competitions will be held on Saturday. 
A top line up of FEI accredited judges from around the world will officiate including two members of the Tokyo Olympic Games Judging Panel, FEI 5* Judges Mrs Janet Foy from the USA and Mrs Francis Verbeek from the Netherlands.  Other leading Judges include Mr Christof Umbach (FEI 5* from Luxembourg), Mrs Sandra (FEI 4* Argentina), Mrs Sue Hobson (FEI 4* New Zealand), Mr Vittorio Barba (FEI 3* Philippines), Mr Mura Love  (FEI 3* New Zealand) along with Australia's most respected Judges including FEI 5* Judges Mrs Mary Seefried, Susan Hoevenaars and Maria Schwennesen and leading judges from around the country.  
The event also offers action away from the area, and will again feature a shopping village, first class viewing from the Top Spot Marquee for premium ticket holders, merchandise, school and club educational tours on Thursday and Friday and the Top Deck Café Bar in the indoor arena to catch up with friends, enjoy a coffee or a glass of Wild Oats wine/champagne, and something to eat.    
The Saturday evening dinner package includes tickets to the Top Spot Marquee to watch the ever-popular Grand Prix Freestyle. 
Tickets for the dinner will go on sale in the New Year.  Reserve your tickets early to avoid missing out.  
The programme is extensive and many Volunteers are needed. Those interested should complete the form on the website -www.sydneycdi.com and send it in as soon as possible or send an email to:  [email protected] or Toni Venhaus (see email below) 
General ticket sales go on sale early January. Check the website for details