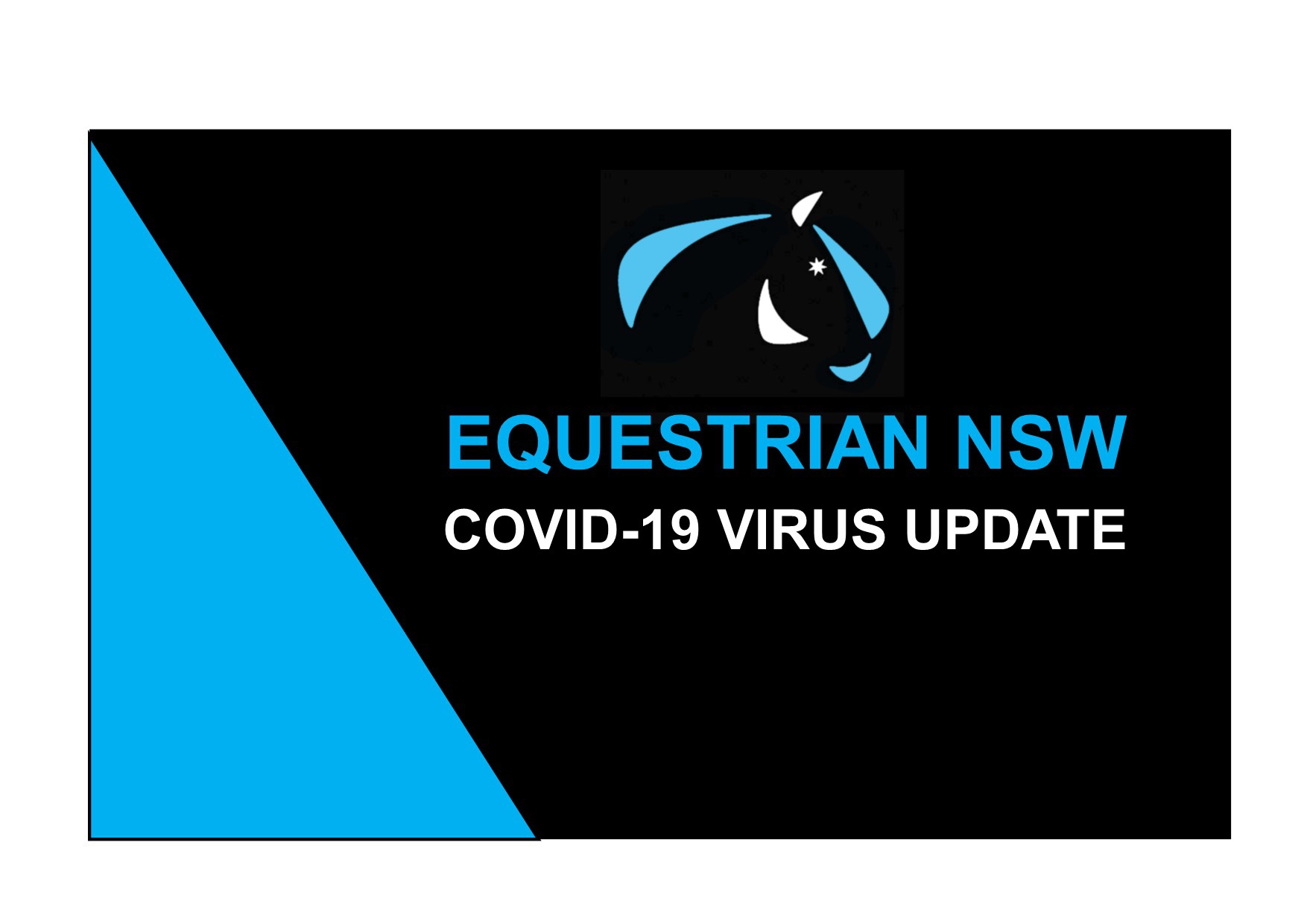 COVID-19 UPDATE - WEDNESDAY 1 APRIL 2020
Equestrian NSW understands that the NSW Government Health Orders, effective 30 March 2020, do not specifically prohibit the movement of horses for the purposes on engaging in exercise.
All exercise activities should be limited to two people, outdoors and in compliance with the NSW Government's current Covid-19 restrictions.
This is provided as a guide only and members should consult the relevant government authority web sites for the latest restrictions.
BRUCE FARRAR - Chief Executive Officer