Photo supplied with permission by Eurodressage
International Judge Spotlight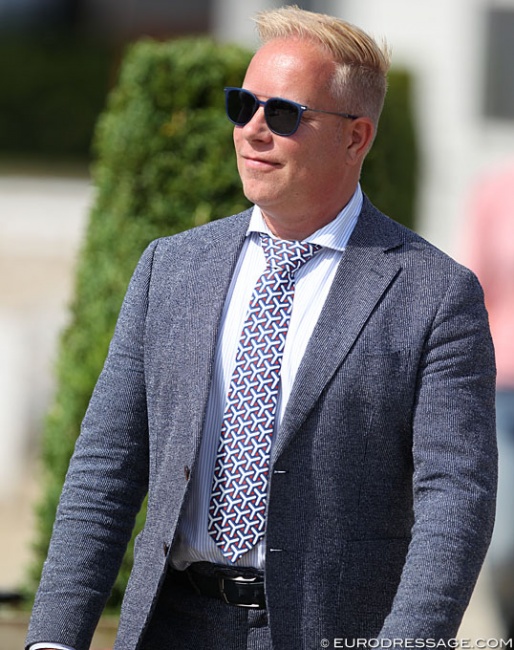 MAARTEN van der HEIJDEN (FEI 4* Judge from the Netherlands)
Maarten van der Heijden is an all-round competitive horseman. He has competed in big tour dressage, 1.40m showjumping and in national eventing classes.
As a psychologist and behavioural scientist he was in public health and education working with mentally handicapped adolescents who had serious disorders and psychiatric problems. He then became manager of the Medical and Social Scientific staff.
"In later years, from 2008-2020, I was the High Performance Director and Secretary-General of the Royal Dutch Equestrian Federation (KNHS)," he added. "Nowadays I'm a private trainer and coach living in the Netherlands, and in Portugal in the winter." 
Prior to visiting Sydney Maarten's role as a four-star judge would have taken him to the World Cup qualifier in 's-Hertogenbosch and the WC Final in Omaha.
He said he has noticed changes in competitive international dressage in the last few years.
"Breeding and quality has increased a lot and we have very talented, sensitive and supple horses. Also, the sport has grown in many countries and there are more riders able to compete at the very top which makes dressage less predictable and much more exciting. So many combinations are riding nowadays with almost invisible aids and loads of harmony. That's what we all like to see!"
And he has witnessed breeds other than warmbloods doing well on the international circuit.
"In Spain and Portugal I've judged many Lusitanos and PRE horses. They have an incredible talent for collection and excel in piaffe, passage and pirouettes. Their breeding is also improving with more suppleness and more capability for extensions. I like their willing character and good mind. Also, in the Netherlands, I've judged some very nice Friesians with a good pi/pa. 
"Attending your competition will be first time I've judged in Australia. I am greatly looking forward to the event."
Article by  Suzy Jarratt