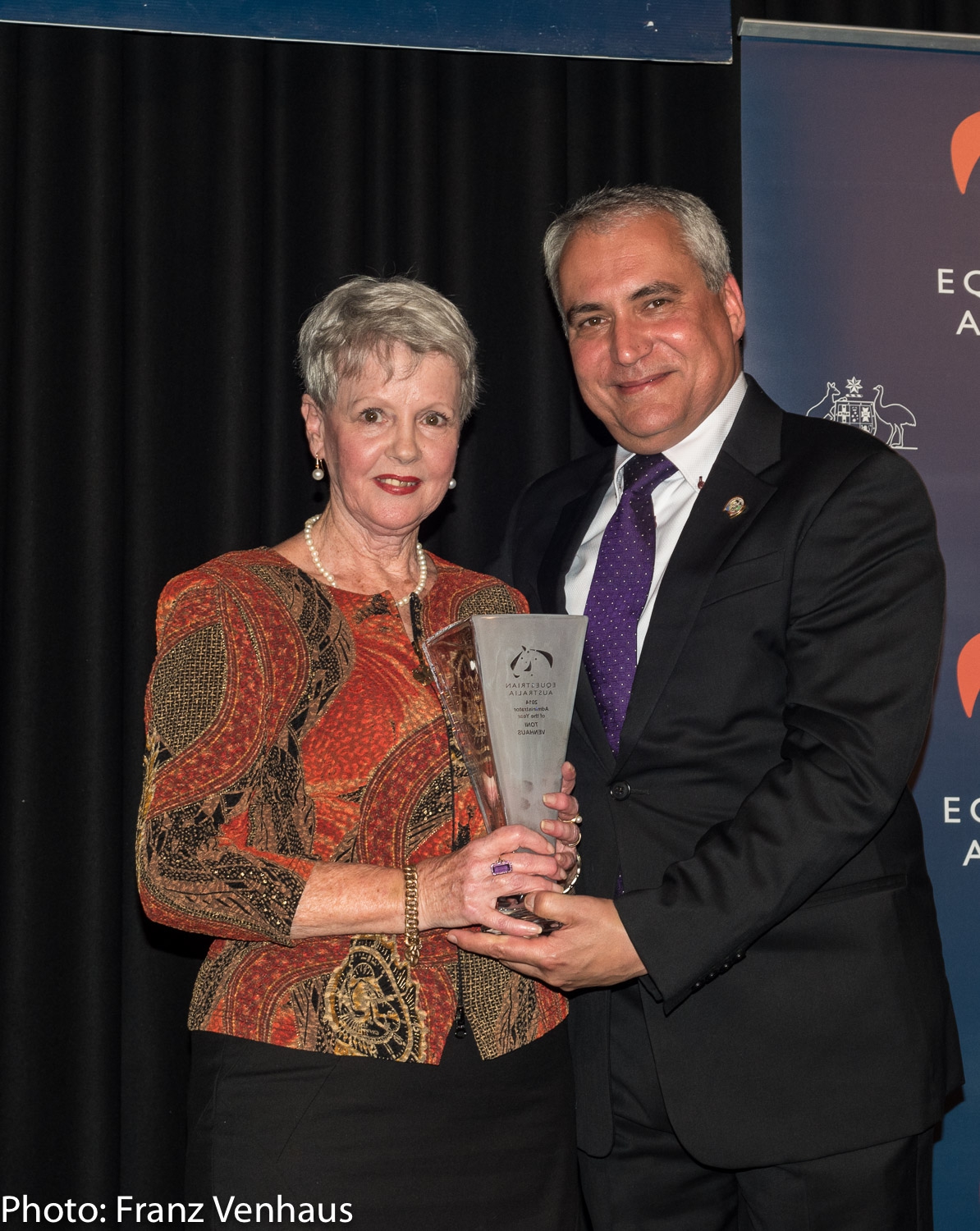 Franz Venhaus
Toni Venhaus awarded EA 2014 Administrator of the year
Congratulations to our DNSW Hon Secretary Toni Venhaus who has been named Equestrian Australia 2014 Administrator of the year at the EA awards night held in Melbourne on 5 June 2015.
Toni has overseen many procedural changes over the years as Dressage NSW looks to modernise their administrative processes. Two of the most significant developments in 2014 is the introduction of the Amateur Owner rider series which Toni has overseen the inclusion of into Clarendon events and the changeover and development of the new Dressage NSW and Sydney CDI websites.
In addition, Toni's dedication and hard work as Event Director for the Sydney CDI and the Australian Dressage Championships is one the great success stories of our sport.
For more information on the Award winners visit the EA website [
here
].