Eventing Dressage & Jumping at the Sydney CDI
The Sydney CDI is pleased to announce that Jumping height classes and Eventing Dressage competitions will be offered on  Saturday 5 May 2018.
Eventing_Jumping_COE_2018_Sydney_CDI.pdf
Enter on Nominate [click here]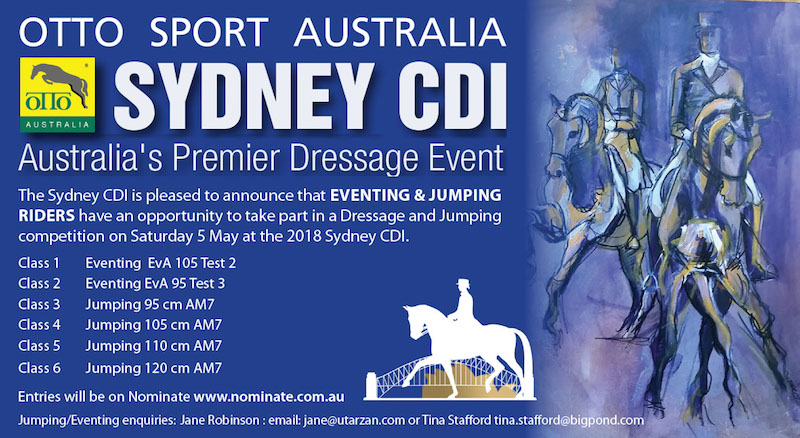 Competitors who would like to ride either a dressage test or the Jumping or both are welcome to enter.
Enter on Nominate. 
The Jumping is open to all riders and not just eventers.
Jumping/Eventing enquiries:
General enquiries:  Jane Robinson Ph 0414 427 176 email Jane
Entries Secretary for 2018 Tina Stafford Ph 0408 896 230  email Tina