Eventing Dressage & Jumping at the Sydney CDI
Time Draw - Eventing Dressage & Jumping: 
CDI_Eventing_Dressage_ Jumping_Notes_Draw.pdf
In the lead up to the Sydney International Horse Trials Event on 11-14 May 2017,  the Sydney CDI is pleased to announce that Eventing riders entering the Sydney International will have an opportunity to take part in a warm up Dressage and Jumping competition at the 2017 Sydney CDI.  Other competitors not entering the Sydney International who would like to ride either a dressage test or the Jumping just for the experience are welcome.
The Jumping is open to all riders and not just eventers.
Due to a clash with Elysian Fields Jumping event in QLD, there will be no young horse and accumulator Jumping at the 2017 Sydney CDI.  
Jumping/Eventing enquiries:
Entries Secretary for 2017 Tina Stafford Ph 0408 896 230  email Tina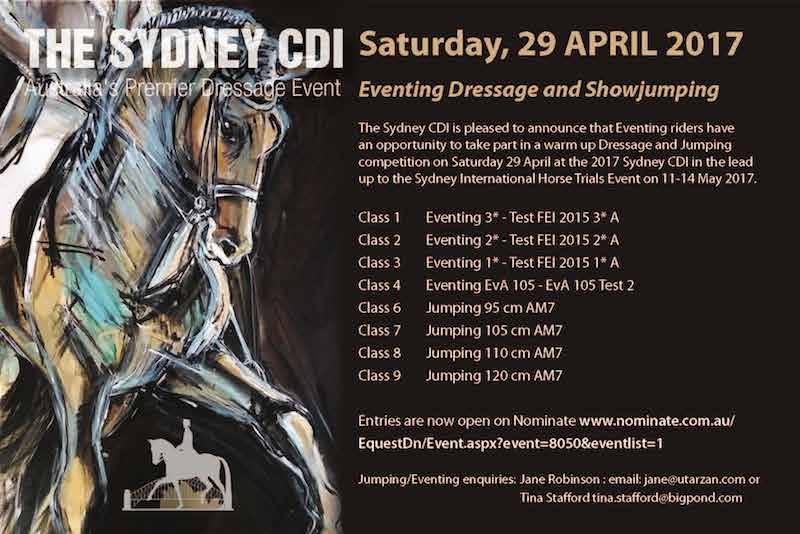 2016 Jumping Results: 
 Jumping_Results_2016_SydneyCDI.pdf