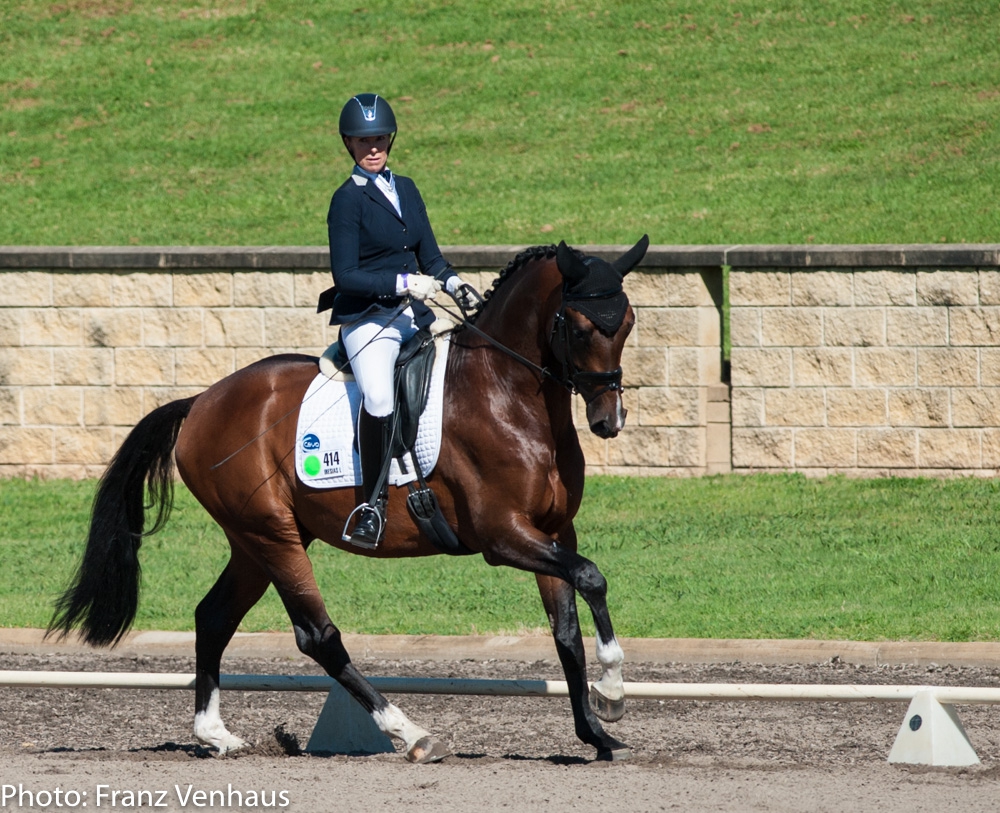 Franz Venhaus
Young Blood at the Sydney CDI
The Young Horse Championships has always proved to be one of the favourite fixtures on the Sydney CDI program and this year has been no exception.
Round 2 of the Championships saw an exciting day of competition, proving there is a wealth of talented 'young blood' in the Australian ranks.
Visiting FEI 4* Judge, Cesar Torrente from Columbia has this to say about the standard of the young horse classes at the Sydney CDI 2017.
"I was very impressed with the young horses. I think that's the future. It's very important to see that you have good 4,5, & 6-year old's, and also that you have ponies and young riders coming along, because that's the future of the sport."
From today's performances in Young Horse Championships, it appears that the future of the sport in Australia is looking very bright.
The winners for Round 2 of the Championship include the following:
-        Prydes Easifeed 4-YO – Gina Montgomery -  IRESIAS L (owned by Sarah Hanslow)
-        Widderstien Stables 5-YO– Daniella Dierks – REVELWOOD DESMOND (owned by Emma Youngman
-        CSG 6-YO– Rodney Martin – SPH RENAISSANCE (owned by Andrea Beatty)
Rodney Martin displayed his usual flair with young horses in securing the 6-YO class on Day 2- making it successful Sydney CDI for Rodney and the team at Saffron Stables.
Tomorrow we will see Guest rider, Melanie Campbell (Schmerglatt) returning to the Sydney CDI . Melanie will put the final placegetters through their paces in front of the panel of judges to determine the outcome of the Championships.
Melanie and her husband have recently returned to Australia, after a success career training and competing in Europe.
"I'm looking forward to being the test rider again. I had a lot of fun last year and it was an honour to ride some beautiful horses on home turf. I think that the Sydney CDI is definitely one of Australia's most favourite and popular international competions."
Don't miss out on seeing the "young blood" in action in the Hanoverian Horse Society of Australia – NSW Young Dressage Horse Championships finals, in the indoor arena at 1.00 pm on Day 3 of the Sydney CDI.